Matt Humphries designs G24
Posted: 25 October 2011 by: Lonville
Some things happen for a reason.
We have always been impressed by the Morgan Aeromax. It's gorgeous, it's a little bid mad, and pretty much irresistible. So when we found out that one of our 2010 Lonville Classic participants was actually the father of Aeromax designer Matthew Humphries, we did not hesitate. A simple question ("Do you think Matthew would be up for designing our new watch?") lead to a series of conversations and Matthew subsequently accepting the challenge.
We are absolutely delighted. Matthew is a perfect match with Lonville's values. He is passionate about his designs, loves 1950's watches, he is unconventional and able to combine classic shapes with modern interpretations and uses fantastic 'real' materials. Things like brushed aluminium, stitched leather and the likes. He is also somebody that values true craftsman ship and loves how Lonville creates and manufactures its product.
A little bit more background about Matthew.
Matthew's career started when he was still a student at Coventry University studying automotive design. He sent a design folio to Charles Morgan at the Morgan Motor Company looking for a three-month work placement. Impressed by his folio, Charles took him on, and the placement ended up being a much longer engagement.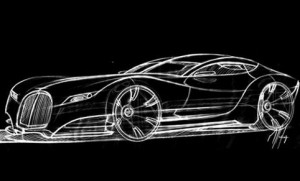 Charles liked Matthew's work so much that he made the decision to produce his first design. This became the Morgan Aeromax, the first ever concept car to come out of the Morgan gates and the first coupe for over 30 years. The concept was launched at the Geneva Auto Show in 2005 and was so popular that the decision was made to produce 100 limited edition production vehicles. At this point, Matthew was asked to join Morgan as its Head of Design and establish an in-house design studio – Morgan Design. Matthew was still only 21 at this point.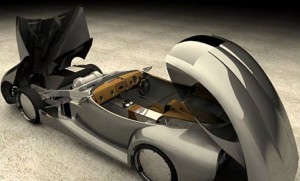 After the success of the Aeromax, Matthew then designed the Morgan Life Car, the Plus 8, the Eva GT and the 3 Wheeler as well as the Aero Supersports and Aero coupe. All of these designs were created in the small period of just seven years. Alongside designing cars, Matthew also put his design skills into Morgan's brand design, show stand design and associated marketing material and brochures.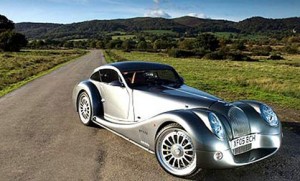 After the challenge of Morgan Design Matthew established his company, Matthew Humphries Design