Classic Cars Magazine loves Lonville Classic
Posted: 1 October 2012 by: Lonville
As many of you may know, the Lonville Classic started as an innocent idea to bring a few friends with classic cars together around the gorgeous swiss and italian lakes. Although the event has grown up a little over the last few years, we are determined to hold-on it's small scale, informal luxury and its 'friends for friends' feeling.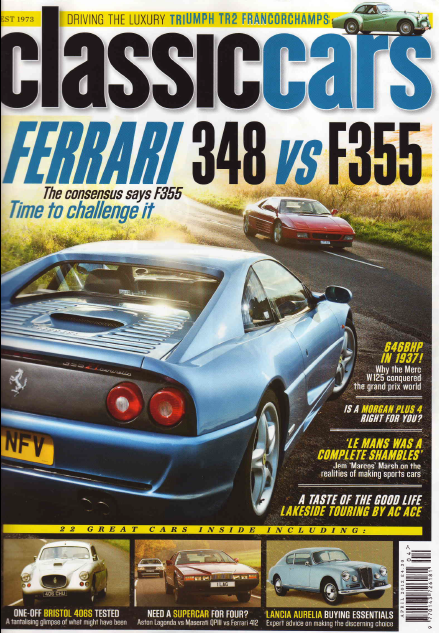 You can imagine that we were a little nervous to find Mike Goodbun, the co-editor of Classic Cars magazine, on the registration list. Yes, that is the largest classic car magazine on the planet joining our little party!
Mike and his wife Amanda turned out to be great and pretty relaxed participants. Driving an amazing AC Ace Bristol  – kindly on loan from a local classic car collector – Mike clearly soaked in the atmosphere and managed to capture the essence of the Lonville Classic on paper. Click here for his article as featured in the April issue of Classic Car magazine.
Click here for the Classic Cars article in PDF, or see pages below.