Fratello Watches excited about Virage 'Fuel Tank'
Posted: 28 December 2019 by: Lonville
Lonville met with Robert-Jan of Fratello Watches (one of the most read and respected watch publications in the world) over dinner at the award winning Pulitzer hotel in Amsterdam.  A daunting prospect given Robert-Jan is clearly a seasoned watch journalist/expert and this being one of Lonville's first hand-on reviews. He is also known to tell it like it is, and this was not a commercial 'deal' but rather a request for an independent and honest review. So the stakes were high, for Lonville.
But we need not have worried. The evening turned out to be a lot of fun where we shared our passion for watches and spoke for a few hours about the good, bad and ugly of the industry, various brands, watch and movement designs but also journalism. And of course we spoke a lot about Lonville and our Virage.
At the end of the evening, Robert-Jan decided to take his favourite, the Virage 'fuel tank', with him for a hands-on review and photoshoot.  Below a number of passages and pictures (all courtesy of Fratello Watches) of his review, while here you can read the complete article. Needless to say we are delighted with his views and are also taking some suggestions on board.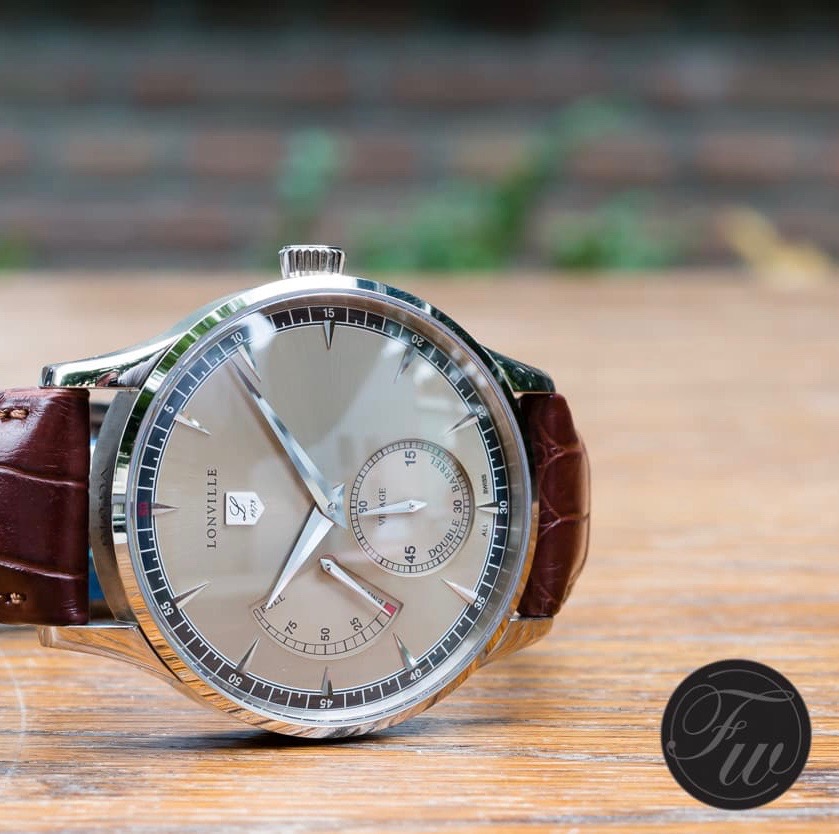 "It is a very nice dress watch, something that is not directly comparable to a Patek Calarava, Jeager Master Ultra-Thin or LUC for example but also not to smaller independent brands like Moser & Cie or even Grönefeld. Lonville clearly has chosen its own style with their Virage."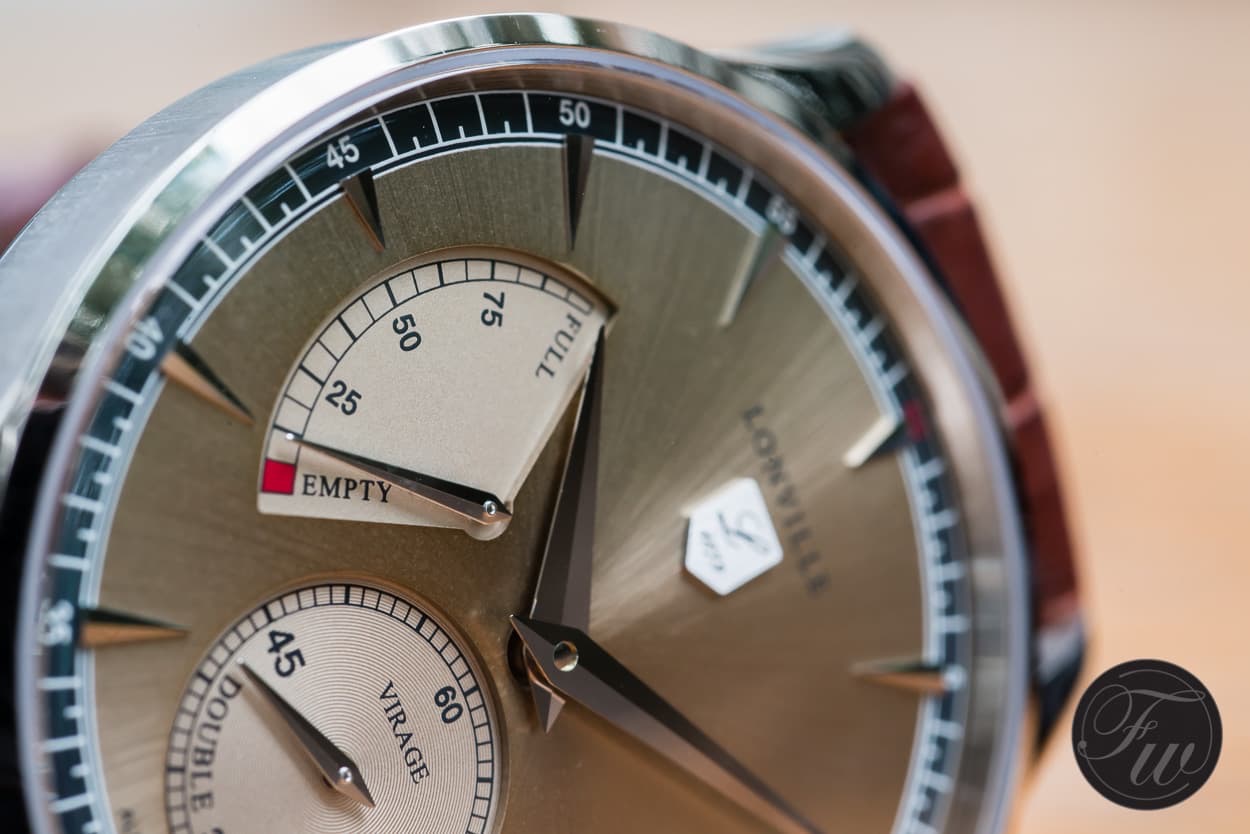 "The dial of the Lonville Virage Fuel Tank is something special. The bronze color in combination with the 18 carat white gold case is what immediately grabbed me"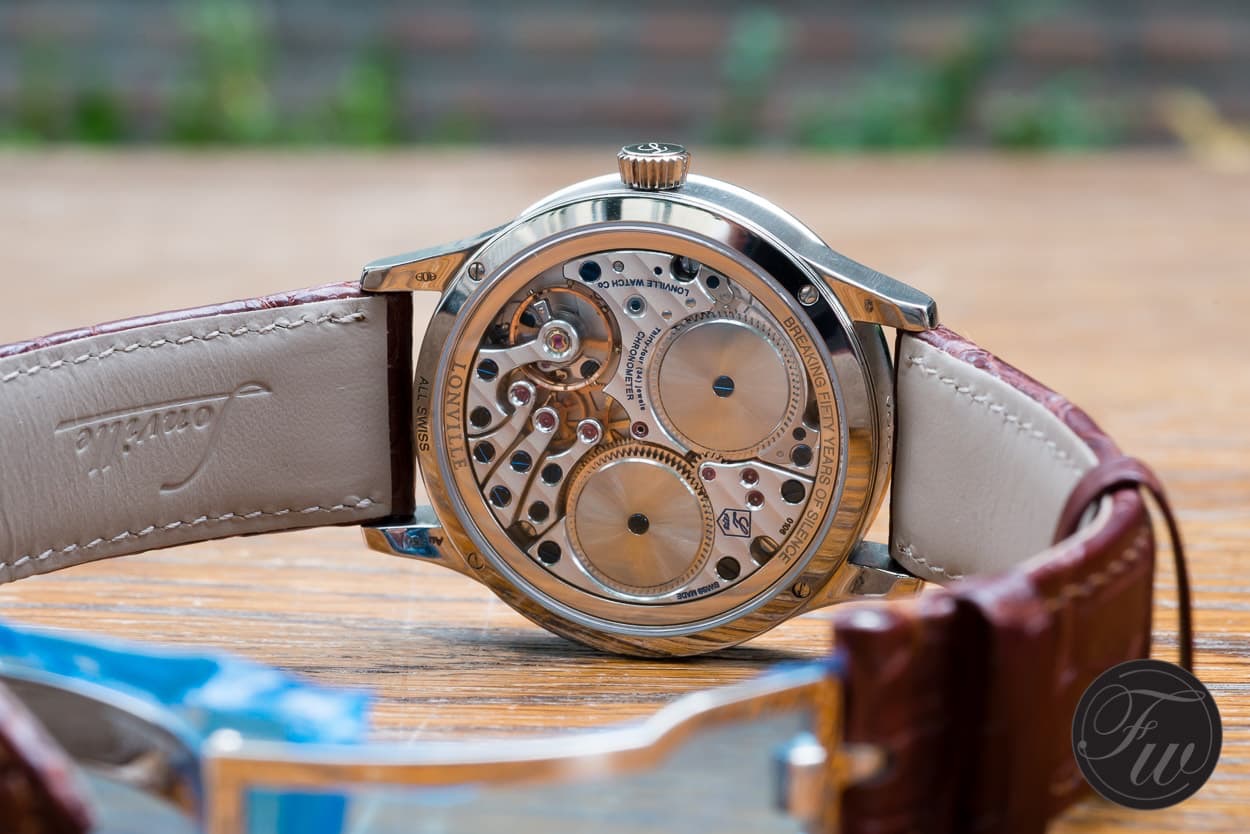 "The movement is definitely part of the reason why I like this watch so much. The six bridges look awesome and I love the contrast with the blued screws."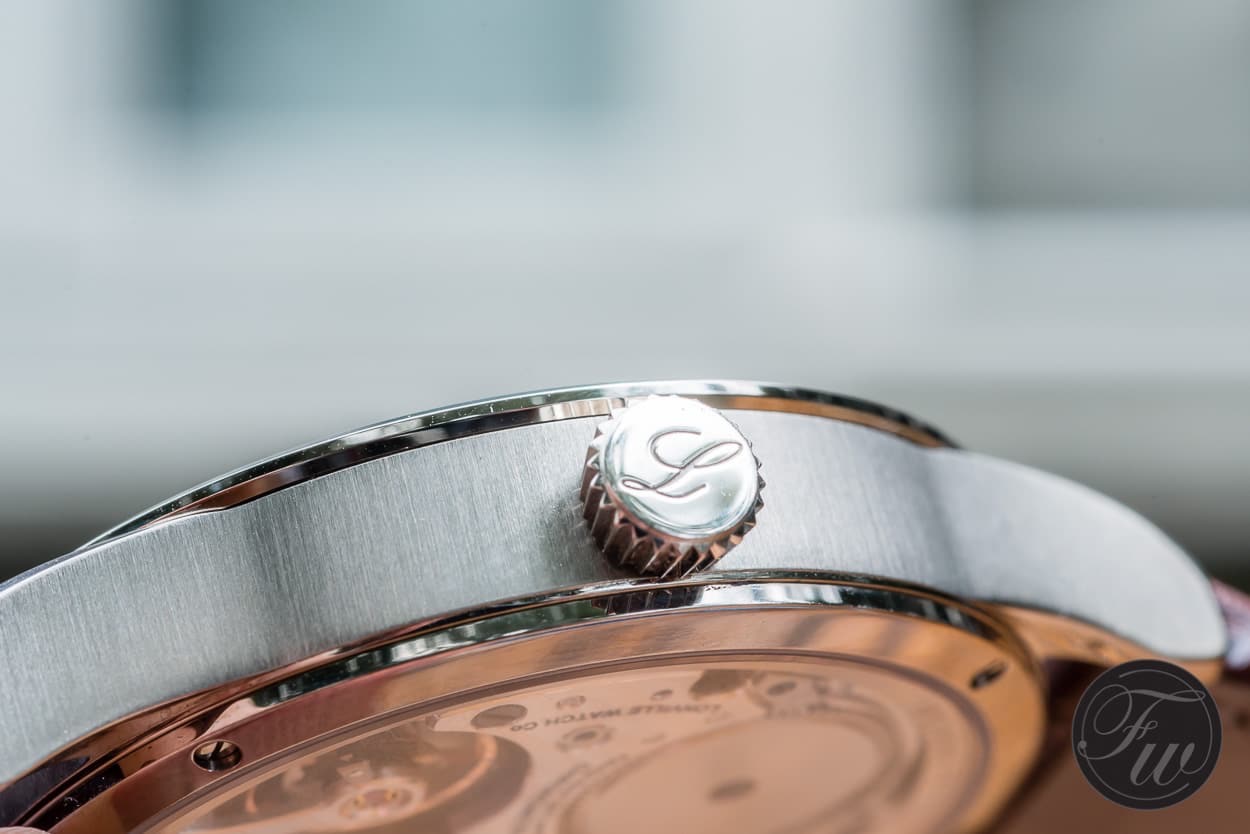 He finishes with  "This watch is not for people who stare themselves blind on brand names anyway, it is a watch for enthusiasts that found their (near) perfect watch in the Virage."
"Some times you can get really excited about a watch and then when you get to wear it for a while, you see some of its flaws (or 'disconnects' with your initial thoughts about the watch) and then you are happy to send it back to the manufacture. Some watches just don't grow on me or simply don't fit me. Not with this Lonville Virage Fuel Tank"
Read Robert-Jan's review by clicking here.